FCLF's mission is to offer expertise and capital to help make projects successful and help organizations improve lives and communities. Our goal is to help organizations build, acquire and rehab projects – ultimately, to help people and build strong communities. We believe a community is defined by its components: housing, schools, healthcare, grocery stores, local businesses. Our loans help stabilize communities by providing resources to help local non-profit and mission-based for-profit organizations succeed and achieve their missions.
For 20 Years FCLF has provided Stability and Success in Florida communities.

Here are some of the ways we have touched lives and communities through our financing programs.
As of December 31, 2017, FCLF has achieved...
$323 million in total financing into projects totaling $942 million in project costs, through
282 loans through its community development lending, and
21 transactions through the New Markets Tax Credit Program.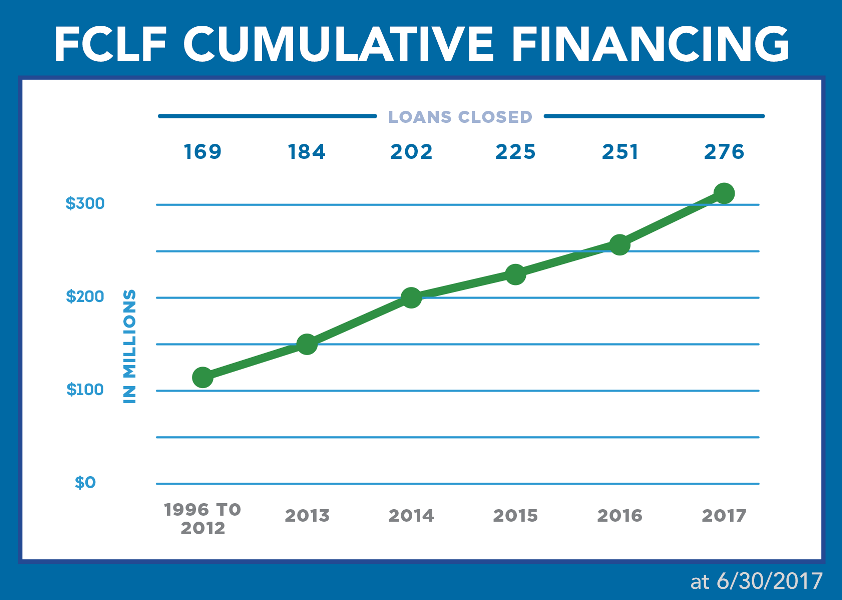 Our borrowers provide affordable housing, for sale and rent, to households that meet low-income criteria. As of December 31, 2017, FCLF has financed 4,631 affordable housing units.

Supportive housing is financed through FCLF for low-income residents who are at-risk or have special needs. This type of housing typically provides social services on site. FCLF financing has provided 1,273 supportive housing units.
FCLF also finances community facilities that serve low-income families and neighborhoods. These include health care, education, food access, and other social service facilities. As of December 31, 2017, FCLF has financed or provided NMTC for 129 community facilities, totaling 2 million square feet.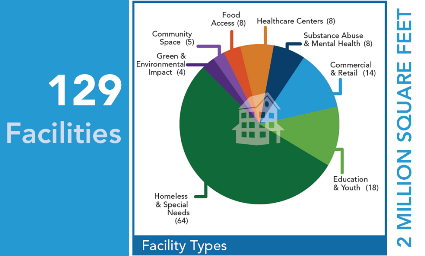 When a project obtains financing through FCLF, jobs are provided either as newly created jobs or retained jobs that may have been eliminated had the project not proceeded. Through December 31, 2017, FCLF projects created or retained 8,397 temporary construction jobs and 2,719 permanent jobs.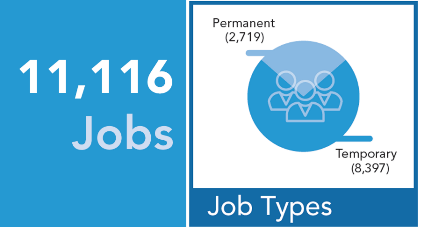 Projects financed through FCLF and our NMTC program have also provided social services to an estimated 325,706 Floridians each year.

---
In addition to these measurable impacts, FCLF advocacy work aims to improve public policies that:
affect the operating environment in which our borrowers work,
create opportunities for increasing the capacity for non-profit developers, and
promote transparent accountable strategies for increasing the flow of capital for community and economic development in low- and moderate-income communities.
Our efforts include educating state and federal elected officials on the role of Community Development Financial Institutions (CDFIs) as important intermediary institutions with the capacity to leverage state and federal dollars to achieve greater impact.
To read more about organizations we have financed, we invite you to Meet Our Borrowers. Our Impact report also has more information on our financing throughout Florida.
---
Here is a snapshot of FCLF's Loan Portfolio at June 30, 2017.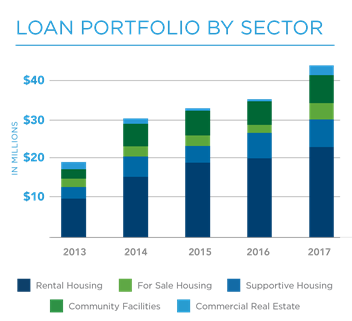 ---
Here is a snapshot of FCLF's Impact throughout Florida as of December 31, 2017. You can download the full Our Impact brochure from our Downloads page.