If you are a developer seeking financing for housing, and you are building, renovating or rehabilitating these types of housing, then FCLF may be able to help with financing for your project.
Single Family Affordable Housing
Multi Family Affordable Housing
Supportive Housing, incuding social services for residents
Preservation of Multi-Family Affordable Rental Housing
Florida Community Loan Fund seeks to bring projects to low- and moderate-income communities throughout Florida. We offer financing to non-profit and mission based for-profit organizations. Loan types include: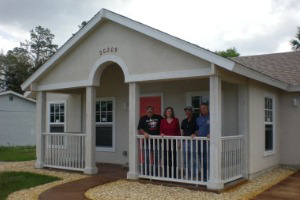 Construction lines of credit
Rehab loans
Term and permanent loans
Refinancing in certain cases
FCLF current interest rates are from 4.5% to 6.5%, with terms of 7 to 10 years and amortizations up to 30 years.
You can learn more specific information about these lending programs:
You can also visit our Downloads and Resources page. If you feel that FCLF financing could help your project be a success, we encourage you to Contact Us.

This institution is an equal opportunity provider.