Chief Financial Officer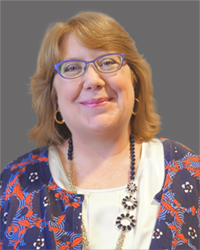 Tammy Thomas joined Florida Community Loan Fund in August 2006. As CFO and member of the senior management team, Tammy is responsible for overall risk and asset management of the organization, accounting practices, financial and compliance reporting, budget preparation, tax and audit functions. She provides fiscal oversight and monitors capital deployment and loan portfolio risk. She is instrumental in negotiating investment terms and covenants, administration of closings, and oversight of all investor and CDFI Fund compliance reporting. In her tenure with FCLF, capital under management has grown from $38MM to $336MM. Ms. Thomas is responsible for asset management and loan servicing for FCLF's $183MM NMTC portfolio.
Thomas has 25 years of experience in accounting, financial management, contract administration, and compliance reporting. Her extensive management background is the result of experience from both non-profit and for-profit industries, including membership associations, legal, and manufacturing. Ms. Thomas earned a degree in Finance and Business Administration from the University of Central Florida and an MBA from Crummer Graduate School of Business at Rollins College. She has participated on the Performance Counts working group, a CDFI industry-led collaborative effort to develop industry standards and best practices around financial statements and financial management. In 2014, Ms. Thomas was selected to participate in The Citi Leadership Program for Opportunity Finance.