To help address health concerns in Florida, Florida Community Loan Fund has developed a Food Access Financing Program to provide flexible financing for projects that provide greater access to fresh, healthy foods in low-income, underserved, food insecure communities. We take seriously our commitment to improve the whole community, and providing access to fresh, healthy foods is a part of a healthy, safe community.
Advantages of financing through the FCLF Food Access Financing may include:
Lower interest rates than could otherwise be provided
Longer periods of interest-only payments, allowing projects to get off the ground more efficiently.
In some cases, there may be provisions for equity conversion for a portion of total financing at the end of the loan term, assuming the project is performing as expected.
Florida Community Loan Fund (FCLF) offers flexible terms, which in most cases can be tailored to fit your project. In some cases, we can provide technical assistance as well, either through our staff or one of our partners.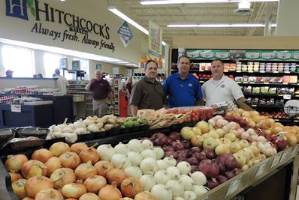 Meet our Borrowers and see the impact we have across Florida.
Visit our Downloads and Resources page to download fact sheets on the Food Access Financing Program, the Florida HFFI (Healthy Food Financing Initiative), and other other loan programs.
If you think your organization may be able to benefit from FCLF's Food Access Financing, read more information about our Application Process or Contact Us.