FCLF was founded in 1994 to provide a statewide source of flexible financing for non-profits and mission-focused for-profits that work in community development. A strong social conscience, a commitment to excellence, statewide partnerships and collaborations, accountability to its stakeholders, and a clear focus on performance have allowed FCLF to thrive for over 20 years.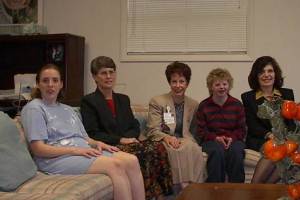 Our founders, such as Sister Mary Heyser and many others, called upon financial institutions, religious communities, individuals, and many other supporters to provide capital for the first loan that was made in 1996. Today, FCLF receives support or investments from many different sources: financial institutions, religious organizations, foundations, and individuals, for example.
Your investment in FCLF is a socially responsible investment, as our lending directly benefits low-income and economically distressed communities all over Florida, directly benefiting children and families, seniors, homeless, and a wide range of special needs populations. Environmentally friendly and Green building is encouraged in all of our loans.
Your investment in FCLF is stable and secure. If you choose to arrange an interest-bearing investment, you will receive interest payments annually. We have many types of investments available.
Your investment in FCLF is financially sound. FCLF has consistently produced positive financial results, with a strong net asset position and high self-sufficiency ratios.
FCLF currently has a wide range of investors and supporters from across the U.S., including both federal and state government, leading national foundations, religious communities and orders of faith, corporations, and nearly all leading Florida financial institutions.
FCLF is Aeris® rated, providing transparency and confidence for our investors. FCLF has undergone the Aeris® rating review system as a member of the Opportunity Finance Network.
FCLF provides capital to low-income communities throughout Florida through its financing programs:
Still have questions? Visit our FAQ page for investors, or contact our office.