In 2015, Dignity Health joined Florida Community Loan Fund as a supporting organization through an investment in our loan capital. We are pleased to work with this provider of health care services and advocate for health in all communities. Dignity Health is dedicated to delivering high-quality, affordable health care services, and to upholding the core values of dignity, justice, stewardship, collaboration, and excellence.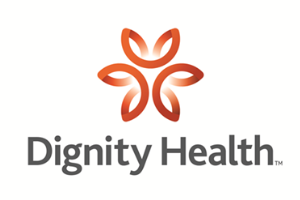 To learn why Dignity Health considered an investment in Florida Community Loan Fund, we spoke with Leslie Watson, Analyst, Community Investments & International Health, who said:
"We consider FCLF an outstanding example of the kind of organization Dignity Health likes to partner with in helping to fulfill their mission – an organization that has proven its impact especially in areas of providing affordable housing and revitalizing blighted or low-income urban/rural areas, and has worked hard to involve community members in the sustainability of its operations."
Thanks to our extensive network of stakeholders such as Dignity Health, FCLF has been able to finance a wide range of high-impact community, social and economic development projects that provide opportunity for Floridians and create jobs.
Website: www.dignityhealth.org
---
On the Dignity Health website we find the following statements about the organization's focus and commitment, which includes their grant and investment programs.
Health cannot be defined simply as the absence of disease. Mental, spiritual and environmental well-being all play a part in the overall health of an individual or a community. For this reason, we go beyond hospital walls to help improve the long-term health of the communities we serve.
This work is a fulfillment of our mission, which calls us to advocate for the poor and disenfranchised and to partner with others in our communities to improve the quality of life.
We can't change the world by ourselves. Partnering with others who share our vision and values is the only way to bring about real improvements in the healthcare system. Our Community Grants program is one way we are working with others to increase access to quality care. Organizations that receive grant funds from us are working to improve access to jobs, housing, food, education, and health care for people in low-income and minority communities.
In addition to making grant funds available to our community partners, we also work to establish larger pools of capital for those who have been historically underserved. Our Community Investments are below-market interest rate loans to nonprofit organizations that are working to improve the health and quality of life in their communities.