Florida Community Loan Fund and Truist partner to build better communities in Florida
$10 million investment will lead capital into low-income communities, expanding availability of affordable housing and community services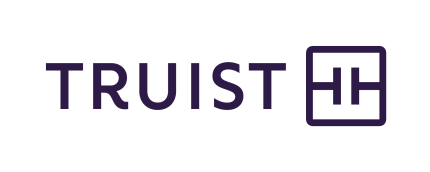 Florida Community Loan Fund has announced the March 2022 closing on a $10 million investment from Truist Bank, which will be used as flexible loan capital to create high impact through affordable housing, healthcare, education and youth services, homeless services, food access and other projects that support people and places outside of the economic mainstream.
With a 25-year history of leading capital into Florida's low-income communities, FCLF is nationally recognized for its work as a lending institution serving both nonprofit and mission-focused for-profit borrowers and developers. Investors and supporters of FCLF include nearly all major financial institutions in Florida, leading foundations, religious communities and orders of faith, federal and state government. FCLF's strategic plan emphasizes significant growth through 2024, which will be supported by this new investment from Truist.
"Truist was one of the earliest bank investors in FCLF. With this new investment, Truist is demonstrating leadership among its banking peers in supporting community development in Florida," said FCLF CEO Ignacio Esteban. "The terms of the investment demonstrate Truist understands the challenges in low-income communities across our state, and its willingness to collaborate to maximize opportunities in those communities."
Through its Community Benefits Plan, from 2020 to 2022, Truist will lend or invest $60 billion to low- and moderate-income (LMI) borrowers and in LMI communities. This will include support for affordable housing, nonprofits and small business growth in LMI geographies. The bank also supports the communities it serves through its corporate citizenship and community development efforts, including the Truist Foundation.
"This investment will help develop affordable housing and community facilities that provide health care and other essential services across the state," said Sandy Hostetter, Central Florida regional president for Truist. "By providing access to capital to support low-income communities, FCLF and its partners will provide stability for families, strengthen the region, and help Truist fulfill our purpose to inspire and build better lives and communities."
With more than $370 million in assets under management, FCLF helps capital flow into community development projects through direct commercial lending and through the New Markets Tax Credit program, where it has deployed more to Florida nonprofits than any other group in the state. Examples of FCLF financing in Florida low-income communities include:
Neighborhood Renaissance: new construction and renovation of affordable housing in Palm Beach County – both single and multifamily – for-sale and rental (Palm Beach County).
SailFuture: acquisition/renovation of group homes and a grades 6-12 school in Tampa Bay for foster youth housing, services and education.
Feeding Northeast Florida: acquisition/renovation of facility in Jacksonville to consolidate and expand services that address food insecurity in multiple counties.
About Florida Community Loan Fund. Florida Community Loan Fund is a nonprofit, multifaceted financing entity with a 25-year history of providing flexible capital and expertise to nonprofit and mission-aligned for-profit entities that benefit people and places outside the economic mainstream across Florida. FCLF is nationally recognized for its work as a certified CDFI and CDE through the U.S. Dept. of Treasury and as a member of the Federal Home Loan Bank of Atlanta. www.fclf.org.
About Truist. Truist Financial Corporation (NYSE: TFC) is a purpose-driven financial services company committed to inspiring and building better lives and communities. Truist has leading market share in many high-growth markets in the country, and offers a wide range of services including retail, small business and commercial banking; asset management; capital markets; commercial real estate; corporate and institutional banking; insurance; mortgage; payments; specialized lending; and wealth management. Headquartered in Charlotte, North Carolina, Truist is a top 10 U.S. commercial bank with total assets of $544 billion as of March 31, 2022. Truist Bank, Member FDIC. Learn more at Truist.com.
Media Contacts: Janet de Guehery, This email address is being protected from spambots. You need JavaScript enabled to view it., This email address is being protected from spambots. You need JavaScript enabled to view it.
Twitter @FCLFOrg, @TruistNews