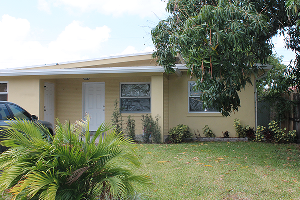 SOUTH REGION
$1 MILLION FCLF Line of Credit Financing
New Construction or Rehab of affordable homes
Up to 30 single family homes for sale
"We couldn't achieve our mission of creating strong neighborhoods without the help of Florida Community Loan Fund. Their staff is always friendly, quick to respond, and efficient, helping our processes go smoothly." – Bonnye Deese, B.A.N.D. Executive Director
---
BAND, the Broward Alliance for Neighborhood Development, was established in 2001 to help local small nonprofit grassroots organizations grow and build their capacity. A coalition of Broward area nonprofits, BAND encourages local organizations to share their resources and advocate for affordable housing and community economic development.
With donated or low-cost land from Broward County NSP and other programs, BAND builds new or acquires and renovates foreclosed homes which are then available for purchase by low-income families. Other BAND member organizations provide homebuyer education and counseling to help buyers realize the dream of homeownership.
Florida Community Loan Fund provided BAND with a line of credit to build or renovate homes available for ownership by low-income households. The first FCLF loan provided $500,000, and the financing was increased by $500,000 in 2018. BAND keeps the focus local, using small local businesses and contractors for a significant portion of its rehabilitation and construction work. To keep construction costs low, BAND affiliates share a general contractor and use the same design models.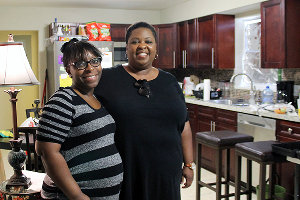 Pictured at right, new homeowner Diane (left, with Bonny Deese, Executive Director) was thrilled to purchase this renovated home from B.A.N.D. it was in a neighborhood she had focused on so that her children wouldn't have to change schools.
For more information about BAND, visit their website www.bandflorida.org.
To view more photos of a BAND home, visit our Flickr site.