Create Jobs for USA Success Story: The Transition House, Inc.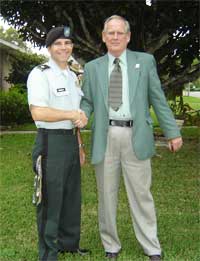 The Transition House, Inc. (TTHI) provides long-term, high quality treatment to support substance abuse recovery and mental health services for Central Florida's most disenfranchised residents, including Veterans, women Veterans with dependent children, and former Florida department of corrections inmates. From its first 12-bed facility in 1993, TTHI has grown to provide housing, supportive services, and case management in multiple locations.
With 11 loans from Florida Community Loan Fund (FCLF) between 1998 and 2012, totaling over $1.9 million, TTHI has acquired and/or renovated several homes and facilities in Osceola County and one in Lake County. With a recent loan, TTHI purchased a two-story home in a blighted neighborhood which will be converted into supportive housing for four male veterans who could otherwise be homeless. In addition to offering housing, this facility will offer clients a full array of social services. And two of four of the construction jobs created by the renovation of this facility will go to future residents of the house.
"TTHI and the Loan Fund have a long history of successful loans. I could not ask for a friendlier or easier process to navigate," said Tom Griffin, CEO of The Transition House, Inc. "I truly believe without the support of FCLF, TTHI would not have been able to deliver the services our area so desperately needs. We are looking forward to a lifetime relationship with FCLF."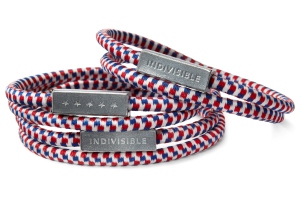 Since November 2011, FCLF has been a part of the Create Jobs for USA initiative, which has recently featured The Transition House as a success story on its website. Starbucks and the Opportunity Finance Network (OFN) teamed up to launch the Create Jobs for USA Fund on November 1, 2011. Seeded with a $5 million donation from The Starbucks Foundation, Create Jobs for USA allows concerned citizens to help create and sustain jobs in America. OFN, a nationwide network of 180 Community Development Financial Institutions (CDFIs), oversees the fund which provides financing to community businesses in underserved markets. One hundred percent of contributions are pooled and awarded as loans for community businesses including small businesses, microenterprises, nonprofit organizations, commercial real estate, and affordable housing groups who are committed to creating and sustaining jobs all across the country. Donations are accepted online at www.CreateJobsforUSA.org and at nearly 7,000 U.S. company-operated Starbucks stores. Donors who contribute $5 or more receive a red, white, and blue wristband with the message "Indivisible," designed to serve as a symbol of Americans uniting to help create jobs.
To learn more about The Transition House, visit their website.
To view more photos, visit our Flickr page on The Transition House.
The Florida Community Loan Fund is a member of Opportunity Finance Network.