Emma Jewel Charter Academy is making improvements in Cocoa's Diamond Square area
Florida Today has featured Emma Jewel Charter Academy in Cocoa, and its founder Thomas Cole, in an article published on June 22. Emma Jewel Charter Academy, with financing from Florida Community Loan Fund (FCLF) and others, will renovate the once-vacant Monroe Center school building and open a new charter school this fall. The project has the full support of Brevard County and the City of Cocoa, as noted in the Florida Today article.
"Emma Jewel Charter Academy is truly blessed to have the opportunity to partner with the Florida Community Loan Fund. Their staff shares our vision and commitment towards serving needy families and providing a high quality education to all children." - Thomas Cole, Founder and Principal, Emma Jewel Charter School
A portion of the Florida Today article appears below. Click here to read the entire article.
---
Cocoa updates plan for Diamond Square
Input needed for changes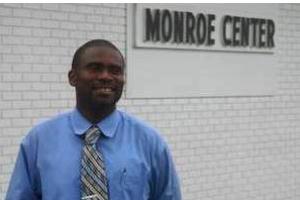 Jun. 22, 2013
Written by Scott Gunnerson
FLORIDA TODAY
(photo by Scott Gunnerson, FLORIDA TODAY)
Thomas Cole grew up in the city's most economically depressed area and returned to help lead a recovery 15 years in the making.
He plans to open the Emma Jewel Charter Academy at the one-time, all-black Monroe High, hoping to build on the progress to redevelop the Diamond Square area on both sides of State Road 520, west of the Florida East Coast Railroad tracks. "It is a new beginning for Diamond Square, there are a lot of positive things going on in the community," Cole said. "It's my hope that this brings commerce back to the community."
In 1998, the Diamond Square Community Redevelopment Agency adopted a plan to revitalize the area of Cocoa where African-Americans settled 100 year ago. So far, most of the improvements have addressed health and safety issues. Pay phones and abandoned houses that were part of drug activity were removed. Law enforcement concentrated community policing on the area. Drainage pipes and retention ponds were added to ease the risk of flooding. "There were a lot of drainage issues, blight, crime and other things that were a part of that area that needed some correction," said Tracy Moore, Diamond Square Community Redevelopment Agency vice chair.
Cole, who named Emma Jewel Charter Academy after his grandmother, expects the school to be a catalyst for business in Diamond Square as parents and guardians for 200 students travel back and forth from the campus.
"It is our belief that if we frontload all of our efforts into the children, they will have an impact on the community," Cole said. "I grew up in this community and my goal is to come back and initiate positive change here."
The Diamond Square Community Redevelopment Agency is updating the plan that was initiated in 1998. Diamond Square straddles State Road 520 west of the railroad tracks in Cocoa.