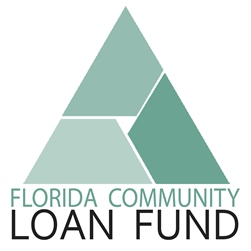 Florida Community Loan Fund (FCLF) is pleased to announce the redesign of the organization's website. We invite you to take a look at the new features and up-to-date information at www.fclf.org.
FCLF offers financing for community development projects statewide, and for economic development projects through the New Markets Tax Credit (NMTC) Program. The website, www.fclf.org, features many of the projects and borrowing organizations that have been financed in more than 15 years of lending. Organizations who are seeking financing for community and economic development projects are encouraged to visit www.fclf.org to learn more about FCLF and our lending programs.

The website also highlights supporters and friends of FCLF. With investments and support from financial institutions, religious organizations, foundations, non-profit organizations and individuals, FCLF is able to offer financing to many organizations that reach out to the underserved populations in Florida.

Three things you'll like about FCLF's new website right now:
Home page. At a glance you can view some of the projects we have helped to finance, see a list of our latest news items, and find quick links to other areas.
Investors, Borrowers, About Us. If you are interested in borrowing from FCLF, or supporting FCLF, here you can get an overview or go more in-depth.
Contact Us and Get Involved. You can easily and quickly contact us with a question or comment, or sign up for our e-newsletter.
Start exploring.
Meet Our Borrowers and learn more about the organizations we have financed and their projects to help communities throughout Florida. Read about the History of FCLF. Learn about our 3 lending programs: Community Development Loan Pool, NMTC Financing, and
Florida Preservation Fund. See the Impact FCLF has had on Florida communities.
Together, we can look forward to a Florida where all communities are productive and sustainable.
FCLF's website has been developed in conjunction with Nathan Selikoff of Digital Awakening Studios, Everything But the Spider, and the Hunter Rand Group.