Florida Community Loan Fund Opens New Office in Fort Lauderdale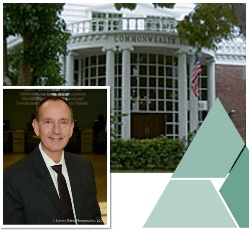 Announcing our newest location.
2881 E. Oakland Park Blvd., Suite #103
Fort Lauderdale, FL 33306-1813
Phone 954.315.1746
Florida Community Loan Fund (FCLF) has recently opened an office in Fort Lauderdale. Jim Walker, Community Development Loan Officer, has been working throughout South Florida since 2010, and this new office will provide Jim a home base from which to continue to reach out to old friends and welcome new ones.
With headquarters in Orlando and offices in Tampa, Sarasota, and Fort Lauderdale, FCLF continues to serve communities throughout the state, offering financing for community and economic development in low-income communities.
"The South and Southeast regions of Florida have historically been FCLF's largest areas of social impact," said Jim Walker. "With our office being so centrally located in Fort Lauderdale, we can easily meet with clients from Homestead to Jupiter."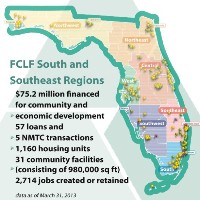 Through March 31, 2013, FCLF impact in South and Southeast Florida alone has included...
Financing $75.2 million in community and economic development projects
Resulting in more than 1,100 affordable homes and apartments, and 31 community facilities
Creating or retaining 2,714 jobs.
You can read about projects from the area, as well as other FCLF-funded projects, here. To view our e-mail announcement, which includes more information on specific projects in South and Southeast Florida, click here.