FCLF Releases RFP for Banking Services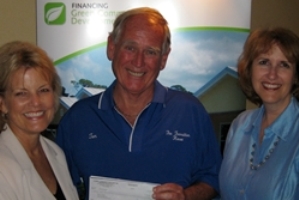 Florida Community Loan Fund (FCLF) is pleased to announce the release of a Request for Proposals (RFP) for Banking Services. This RFP was made available Wednesday, July 18, 2012, with a deadline for submissions of 5:00PM EDT, Friday, August 17, 2012.
Questions concerning this RFP must be submitted in writing by 5:00PM EDT, Friday, August 3, 2012. Answers to questions will be sent via email to all potential vendors who have requested to be included in this distribution and have supplied their contact information.
Return questions and/or submittal to:
FCLF Proposal Administrator
Attn: Mark B. Windfeldt
2016B Alden Road
Orlando, FL 32803
This email address is being protected from spambots. You need JavaScript enabled to view it.
Documents available for review:
---
About the Florida Community Loan Fund. FCLF provides flexible capital and technical assistance, primarily to nonprofit organizations working in community development, through its three financing programs: Community Development Fund, Florida Preservation Fund, and New Markets Tax Credits. Since it began lending in 1996, FCLF has originated more than $100 million in low-cost credit to projects throughout Florida and has leveraged an additional $350 million in loans and grants from various public and private sources for those projects. FCLF has a broad range of investors including most major financial institutions operating in Florida, individuals, religious investors, national foundations and trade associations. FCLF is certified both as a Community Development Financial Institution and a Community Development Entity, and is a member of Opportunity Finance Network.