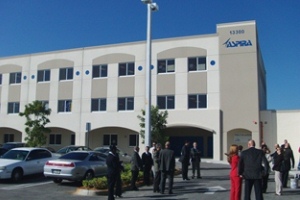 On April 26, 2012, the House Select Revenue Subcommittee held a members hearing on the tax extenders.FCLF has submitted written testimony to the committee, which appears below.
---
The Florida Community Loan Fund (FCLF) was among the first community development financial institutions to be certified in Florida by the U.S. Department of Treasury, and the first Florida based CDE to secure NMTC. FCLF is the only statewide CDFI in Florida and currently holds over $120 million in assets under management. FCLF's three commercial lending programs focus on economic and community development, preservation of affordable multi-family rental housing, and New Markets Tax Credits.
In addition, FCLF is a member of the National New Markets Tax Credit Coalition and a 4 time recipient of federal New Markets Tax Credits. To date we have been competitively awarded $111 million in NMTC and financed 9 NMTC projects: a limestone mining reclamation project, a wood torrefaction plant, 3 charter schools, a bio-medical research park, a prototype solar cell energy manufacturing facility, an adult day care and medical facility, and a health and human services campus and medical facility.
FCLF's New Markets Tax Credit projects will help create over 2500 jobs to support Florida's economic recovery.
Included in the following pages are:
FCLF Statewide Impact Map, depicting the scope of our general lending and the increased impact of the NMTC projects we have financed;
Summary descriptions of FCLF's 9 New Markets Tax Credit projects;
December 2011 Support Letter from the National NMTC Coalition requesting extension of the program, and a list of organizations in Florida who signed on to the letter;
Contact information for Florida Community Loan Fund NMTC projects.
New Markets Tax Credits have become a line of business upon which our borrowers and investors rely. Consistent with national experience, our use of NMTC has leveraged $12 in private capital for every one dollar in credit. The credit itself (39% spread over 7 years) is relatively shallow. In some states, as is the case in Florida, the federal credit has been used to stimulate even more business development by combining it with state NMTC programs which parallel the federal credit in order to provide an even more robust incentive for economic development and business growth.
At this moment in time, when capital is so hard to come by, it is not surprising that there is tremendous demand for NMTC. Since the first allocation in 2003, demand for NMTC has exceeded $225 billion compared to the $33 billion in credit availability. In the case of the Florida Community Loan Fund we have a current estimated pipeline of over $300 million in project requests representing more than ten times the amount of our current $30 million allocation – all of which are capable of closing within the next 12 months.
Just as important as the demand is the impact that NMTC has had on economically distressed communities. Billions of dollars have flowed to communities traditionally left out of the investment mainstream and hard hit by the recession. In the case of the Florida Community Loan Fund, all 9 NMTC projects significantly benefited high poverty areas with unemployment rates of 2.2 times the national average, and average household income at 55% of the area median.
In light of the current demand for capital and the credit's proven ability to stimulate economic development, the time is now for Florida to benefit from NMTC. In our experience, interest in NMTC in Florida is at an all time high. As soon to be the third most populous state in the country, Florida is on the verge of a slow but critically important economic recovery - one that involves building, expanding and attracting both existing and new businesses. The importance of NMTC to these businesses and their ability to grow is tremendous. Capital markets have gained confidence and experience with the credit. Businesses have been able to expand and grow because of the credit. As a result, we believe NMTC is poised to connect capital markets and businesses at precisely the right moment and in precisely the right fashion to help bring the economy out of recession. To fail to extend the NMTC program would be to rob Florida and Florida businesses of these opportunities.
Florida community reinvestment districts, city, county and state government, business leaders and financial institutions throughout the state support the extension of NMTC and have signed on to support letters requesting the extension of the program (see included list). Florida state government has also just recently renewed and increased its support for its own state new markets tax credit program which has frequently been paired with federal credits to provide added incentives for attracting and growing businesses.
We are urging Congressional leaders to recognize and support the tremendous power of federal NMTC. NMTC significantly help to re-invigorate the business climate because they drive private capital demand and harness the power of the private sector. We, like other allocatees, are currently experiencing a virtual frenzy of demand for these credits and our pipeline of potential projects is tremendous.
Without a reauthorization we fear that private investors and capital will decline as the availability and certainty of the credits linger in question.
Moreover, we believe the performance of the credit nationwide also warrants making it a permanent credit. We urge you to consider this now and as part of any future tax reform effort.
---
For additional information on the Tax Extender Hearing, visit the NMTC Coalition website. You may also review a video of the hearing, in which several members of Congress expressed their support of the New Markets Tax Credit.