Florida Community Loan Fund & Supportive Housing Financing
FLORIDA LEGISLATURE FUNDS HOUSING PROGRAMS
If you plan to use SHIP, SAIL, or other FHFC funding for your project, contact Florida Community Loan Fund about options for your additional financing needs.
Phone 407.246.0846 e-mail This email address is being protected from spambots. You need JavaScript enabled to view it.
The Florida Legislature passed SB 1852 during the 2013 legislative session, authorizing a package that includes $140 million for affordable housing:
$60 million for the Florida Housing Finance Corporation (FHFC) to use in the State Apartment Incentive Loan (SAIL) program;
$40 million for FHFC to use in the State Housing Initiative Program (SHIP);
$20 million to Habitat for Humanity to rehabilitate or reconstruct existing affordable housing facilities for low-income households;
$10 million for upgrades to housing developments to make them accessible and usable for persons with disabilities;
$10 million grant for transitional housing for the homeless.
Florida Counties will receive funding after July 1, 2013.
Click here to learn more about FCLF and the social impact our financing provides throughout Florida communities. Below are 2 organizations that have financed supportive housing through FCLF.
---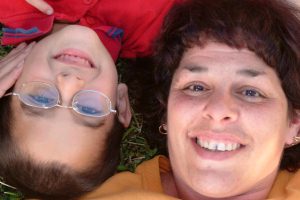 BROWARD HOUSING SOLUTIONS
Social Security disability benefits often do not cover the cost of safe and affordable housing. Citizens with mental illness face a host of challenges, from getting their illness under control to finding affordable housing. Since 1993, Broward Housing Solutions has provided these consumers warm, inviting homes that work toward independence and recovery. Broward Housing Solutions owns and operates 18 properties throughout Broward County, serving more than 250 persons.
Florida Community Loan Fund has provided financing to Broward Housing Solutions for purchase and renovation of existing properties, as well as construction of new facilities, resulting in 40 living spaces for supportive housing clients.
5 FCLF LOANS totaling $918,300 for acquisition, renovation, and new construction
www.browardhousingsolutions.org
See more photos of Broward Housing Solutions on Flickr.
---
NEW HOPE C.O.R.P.S., Miami
"Some years ago we were in desperate need of a site that would provide transitional housing for 20 indigent men needing treatment. We are grateful for Florida Community Loan Fund staff, who took the time to visit and review our plans for the agency. Today we operate at full capacity, 55 beds, with a 65% success rate." – Stephen Alvarez, Asst. Executive Director, New Hope C.O.R.P.S.
New Hope offers housing, substance abuse and mental health services to anyone who is working to recover from chemical dependency. Their approach focuses on changing values and beliefs through love and compassion. With its first loan from FCLF, New Hope purchased a building that includes residential and outpatient treatment and the organization's office. A second loan financed transitional housing and added after-care permanent housing, expanding options for those in the program.
2 FCLF LOANS totaling $566,700, for acquisition and renovation
www.newhopecorp.org
See more photos of New Hope C.O.R.P.S. on Flickr.
---
About the Florida Community Loan Fund. FCLF provides flexible capital and technical assistance, primarily to nonprofit organizations working in community development, through its three financing programs: Community Development Fund, Florida Preservation Fund, and New Markets Tax Credits. Since it began lending in 1996, FCLF has originated more than $145 million in low-cost credit to projects throughout Florida and has leveraged an additional $445 million in loans and grants from various public and private sources for those projects. FCLF has a broad range of investors including most major financial institutions operating in Florida, individuals, religious investors, national foundations and trade associations. FCLF is certified both as a Community Development Financial Institution and a Community Development Entity, and is a member of Opportunity Finance Network.