Florida Housing Holds Workshops to Discuss Proposed RFA's - August 8 in Tampa

The Florida Housing Finance Corporation has posted agendas for two public workshops to discuss the proposed Request for Applications for homeless persons and for persons with developmental disabilities.
Public Workshop Regarding Funding Opportunity for Housing for Persons with Developmental Disabilities
Thursday, August 8, 2013 - 9:00am
Tampa Airport Marriott Hotel, Tampa, Florida
Public Workshop Regarding Funding Opportunity for Housing for Homeless Persons
Thursday, August 8, 2013 - 12:30pm to 2:30pm
Tampa Airport Marriott Hotel, Tampa, Florida

The 2013 Florida Legislature appropriated funds to provide housing for populations with special needs: $10 million for homeless persons and $10 million for persons with developmental disabilities. The workshops on August 8 will be held to discuss and take public and stakeholder comments concerning Florida Housing's proposed approach for a competitive application process to distribute this grant funding.
Homeless funding can be used to purchase and renovate existing houses or to construct or purchase and renovate small specialty housing of 15 units or less. Funding for persons with developmental disabilities can be used for new construction and renovation of existing housing units, including community residential homes.
Florida Community Loan Fund (FCLF) provides financing for supportive housing, including projects for homeless and for persons with disabilities. If your organization will seek funding from Florida Housing for a project, contact Florida Community Loan Fund to discuss additional flexible financing to help make your project a success.
---
COALITION FOR THE HUNGRY AND HOMELESS OF BREVARD
9 FCLF Loans Totaling $965,000
The Coalition for the Hungry and Homeless of Brevard (CHH) sponsors programs that provide transitional and permanent homes for disabled persons, including homeless and disabled veterans. Using a revolving line of credit from FCLF and other public financing, CHH has developed 16 properties that provide 39 supportive housing beds and 10 apartments for homeless veterans and their families. This financing helped to leverage over $2.2 million in other public and private funds for city, county, state, HUD and Federal Home Loan Bank sources.
"We would not have been successful in creating this new program for homeless veterans without FCLF's help and support."
---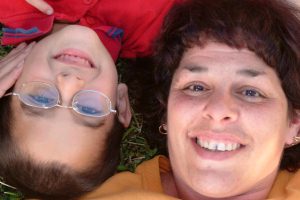 BROWARD HOUSING SOLUTIONS
5 FCLF Loans Totaling $918,300
Since 1993, Broward Housing Solutions has provided citizens with mental illness with warm, inviting homes that help them move toward independence and recovery. Broward Housing Solutions owns and operates 18 properties, serving more than 250 persons. FCLF provided financing to Broward Housing Solutions for purchase and renovation of existing properties, as well as contstruction of new facilities, resulting in 40 living spaces for supportive housing clients.