How Housing Matters Survey and Report Findings Published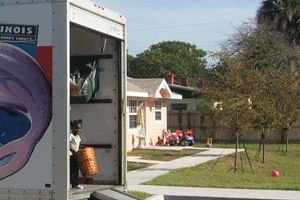 As home sales and homebuilding data suggest the housing crisis is over, a new survey commissioned by the MacArthur Foundation and conducted by Hart Research Associates shows shifts in attitudes towards home ownership. A press release and the full report can be accessed through the MacArthur Foundation website. Highlights of the How Housing Matters report include:
The overall appeal of renting versus owning is changing. 57% of adults believe that "buying has become less appealing" and by nearly the same percentage (54%), a majority believes that "renting has become more appealing" than it was before.
Owning is not the only acceptable option, and the sense that renting is somehow undesirable appears to be fading. In fact, nearly half of current owners (45%) can see themselves renting at some point in the future.
3 in 5 adults (61%) believe that "renters can be just as successful as owners at achieving the American Dream." This sentiment is broadly felt, among owners (59%) as well as renters (67%), and across all regions of the country.
Among both owners and renters, housing stability leads to a variety of positive benefits for communities. Roughly 7 in 10 believe that government policies 'ensuring that more people have decent, stable housing that they can afford" leads to a "major positive impact" on the safety and economic well-being of neighborhoods and communities; children's ability to do well in school; and individuals' and families' financial security.
The MacArthur Foundation's How Housing Matters research initiative seeks to explore whether, and if so how, having a decent, stable, affordable home leads to strong families and vibrant communities. Research is showing that stable, quality housing has value beyond the provision of shelter; it improves school performance, diminishes health problems for children and adults, and decreases psychological stress. Since launching the initiative in 2008, the Foundation has funded 36 empirical studies exploring if and how housing leads to improved outcomes in child well-being, physical and mental health, education and economic opportunity.
---
At Florida Community Loan Fund, we have been financing affordable homes - both for home ownership and rental - for over 15 years, in addition to providing financing for community facilities and other economic development projects in low-income communities. Learn more about our lending programs and our impact on low-income communities throughout Florida. To see photos of many of our projects, visit our Flickr page.