KIPP Jacksonville Schools - Spring Update and Band Performance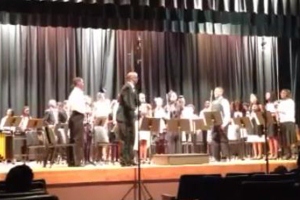 (click to follow link to band videos)
KIPP Jacksonville Schools recently sent out a Spring Update, highlighting these benchmarks at the KIPP Impact Middle School and KIPP VOICE Elementary:
a record number of applications has been received for the 2013-14 school year
kindergarten students are reading higher than goal (as measured through STEP assessment)
FCAT testing is complete, with results expected in June-July; as well as MAP (Measure of Academic Progress) testing
the 7th grade band received an "Excellent" rating at the recent district Music Performance Assessment
KIPP Impact Middle School is the highest performing middle school in the North and Westside of Jacksonville. KIPP, Knowledge is Power Program, is a national network of free, open-enrollment, college-prep, public charter schools with a track record of preparing students with the academic and character skills needed for success in college and in life. At KIPP Impact, students achieve through an extended day with more time invested in core academic subjects and one hour of instrumental music instruction every school day.
In the recent update from Tom Majdanics, Executive Director of KIPP Jacksonville Schools, he says:
Our 6th and 7th grade bands recently performed at the Florida Bandmasters Association's annual Music Performance Assessment. As you'll see in the links below, our kids continue to make great progress in music. Here are links to our kids in action:
Our baseline, Fall 2010: our class of 2018 attempts to play their first note. Click to watch 14-second video.
March 2013: At present, our 7th grade band plays their third of three pieces at the Assessment. Click to watch recent performance.
Our 7th grade band received an "Excellent" rating from the judges, and we're nicely positioned with another year of hard work and progress to improve to the highest rating, "Superior," in 2014. Our growth in music is an apt marker for our student's collective progress while at KIPP – academically, socially and artistically. I hope viewing the clip puts a smile on your face like it does on mine.
Congratulations, KIPP students, on your academic and artistic achievements!
---
KIPP, the Knowledge is Power Program, is a national network of free, open-enrollment, college-preparatory public schools with a track record for preparing students in underserved communities for success in college and life. There are currently 125 KIPP schools in 20 states across the U.S. serving over 39,000 students. KIPP Jacksonville opened the first KIPP school in Florida, KIPP Impact Middle School, in 2010 and its first elementary school, KIPP VOICE Elementary in 2012. KIPP Jacksonville plans to grow to five schools in the coming years. www.kippjax.org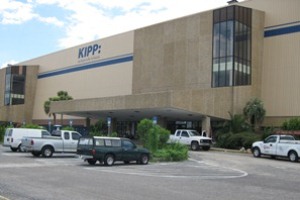 The Florida Community Loan Fund, FCLF, provided $15 million in New Markets Tax Credit (NMTC) allocation to support funding for this project. The KIPP school is located in an educationally underserved community, and the project featured the adaptive re-use of an abandoned greyhound racing facility that had been an eyesore for years. Additional information on the project can be found here, and more photos can be viewed on FCLF's Flickr page.