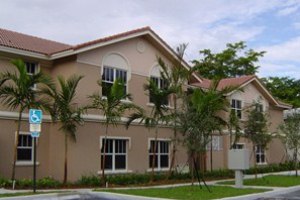 SOUTH REGION
5 LOANS, totaling $918,300
for Acquisition, Rehab, and New Construction
40 housing units for special needs clients
"FCLF's team of professionals is extremely knowledgeable, has the ability to respond to changing market conditions, and has a real grasp of the non-profit role in affordable housing. Our partnership with FCLF has been excellent." – David Optekar, COO, Broward Housing Solutions
In Broward County, as elsewhere, people with mental illness often live with meager Social Security benefits that do not cover the cost of safe and affordable housing. These citizens face a host of challenges, beginning with getting their illness under control and ending with finding affordable housing.
Broward Housing Solutions steps in to help these mental health consumers live in warm, inviting homes and become independent members of the community. Since 1993, Broward Housing Solutions, BHS, has provided permanent affordable housing and programs that work toward recovery and reintegration into society. BHS owns and operates 18 scattered site properties throughout Broward County, serving more than 250 persons.
Florida Community Loan Fund has provided financing to Broward Housing Solutions through 5 loans, which have facilitated living space for 40 supportive housing clients. This financing has allowed BHS to purchase and renovate existing properties, as well as construction of new facilities. FCLF is committed to helping organizations such as Broward Housing Solutions continue to reach out to special needs clients to provide safe, affordable housing.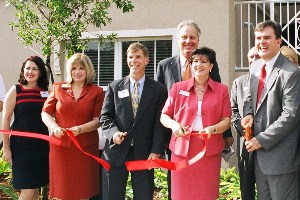 To view more photos, visit our Flickr page on Broward Housing Solutions.
For more information, visit www.browardhousingsolutions.org.