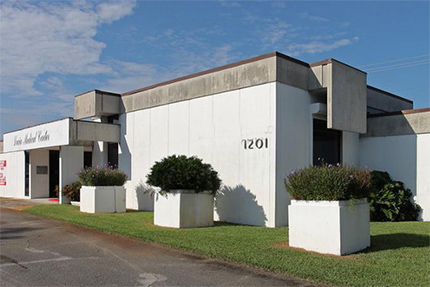 SOUTHEAST REGION
$701,250 FCLF FINANCING
Acquisition and Renovation Loan
5,500 sq ft community center
Common Ground Community Development Corporation knows the importance of bringing arts to a community. Established in 2005 in the Lake Worth, Florida, area, Common Ground CDC provides space for individuals and artists to collaborate, receive instruction, and even provide healing for those in recovery through enhancing self-worth and creating a sense of belonging to a community. Programs are offered for all ages and walks of life, including:
Creative Arts Academy, serving 250 students from area schools – including Title I schools – with music instruction through after school and summer programs.
21 Artist Collaborative Space, providing a competitive process for local artists from varied mediums to participate in a 6-month program, curating events for the community.
Common Grounds Coffee Bar, providing a space for local musicians to hone and display their talent, encouraging high school students to participate in poetry and storytelling events, and providing a cash flow source for the organization's other programs.
In addition to these programs, Common Ground CDC also provides weekly meals for area homeless and those in need. Overall, these programs have reached approximately 2,500 individuals; 2/3 of whom are living in poverty. The coffee bar provides 3 permanent staff positions, staffed by individuals who are recently homeless, recovering from substance abuse, or other adverse life effects.
With financing from Florida Community Loan Fund, the organization will purchase and renovate a building that will be its new home and allow Common Ground CDC to continue and expand its mission to empower, restore, and unite individuals and artists in Lake Worth. The new location is in a residential area, more accessible to the children and youth served. After renovations, the 5,000 square-foot facility will include a large open space for performance and large group events, as well as several rooms for small group and individual activities.
Additional support for the project is being provided by several local charitable foundations. The City praises the project; the Mayor credits Common Ground CDC with taking a struggling corridor of empty storefronts into a "flourishing corridor that is home to inspiring artists and musicians, offering value and joy for our locals while drawing even the most discerning clientele."
Learn more at www.cglakeworth.org
Pictured: the new home of Common Ground CDC, prior to renovations.