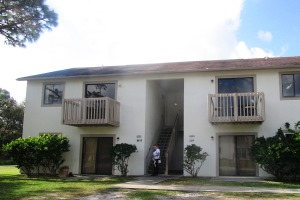 CENTRAL REGION
$623,000 FCLF Financing (2 loans)
Acquisition term loan and new construction / term loan
Affordable rental housing and supportive services
"As a nonprofit affordable housing provider, Community of Hope struggles with attaining traditional bank financing; Florida Community Loan Fund made funding more affordable housing simple. The families we serve are more in their debt than we are!" – Drew Warren, Executive Director, Community of Hope
Community of Hope was founded in 2005 when church members in Brevard County came together to provide affordable and transitional housing and programs for families while they work to stay together, with a focus on families with children and ending the cycle of poverty. By 2015, COH had acquired 29 homes, providing 89 qualified residents with housing and programs including budgeting, parenting classes, goal setting, and reaching self-sufficiency. In 2020, COH housed and sheltered more families than in any prior year of its 15-year history and is now the largest provider of affordable housing to homeless families in Brevard County. Faced with a virus that caused many homeless service agencies to shut their doors or restrict their services, COH broadened its services and reached more families than ever.
With is first loan from Florida Community Loan Fund, COH purchased a 4-unit apartment building to continue their housing and services programs. COH collaborates with the Brevard County Housing Authority and the Florida Dept. of Children and Families to identify families for these homes, with a focus on families who have been approved by the courts to reunite but lack adequate housing to do so.
A second loan from FCLF is financing construction of the first phase of Tropic Hammock, which will provide housing and on-site services for very low-income families coming out of homelessness. Phase 1 will consist of 4 units of affordable housing for rent; with plans for 9 more homes to be built as Phase 2 in the future. The land for this development was donated by the City of Titusville, and Brevard County provided HOME funds for construction. In addition to providing housing for homeless families, the project will help stabilize the neighborhood.
For more information visit www.hopeofbrevard.com