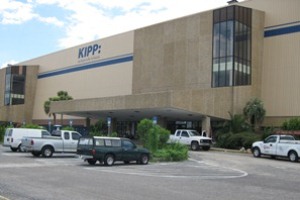 NORTHEAST REGION
TOTAL PROJECT: $26.2 million
FCLF NMTC ALLOCATION: $15 million
QLICI: $14.3 million
150,000 Square Foot Building
60 Temporary Construction Jobs
87 Permanent Jobs

Jacksonville KIPP School is a nonprofit organization operating one of the nationally-recognized KIPP charter schools on the site of a former greyhound racetrack and clubhouse. KIPP (Knowledge Is Power Program) schools are known for preparing students from underserved communities for success, with a national average of 85% of students going on to college. Phase 1, a 400-student middle school, opened in fall 2010; it will be followed by 2 more schools as all 4 floors of the 150,000sf building are renovated. Upon completion, the multi-school campus will create 130 permanent jobs and serve up to 1,200 students.
FCLF provided $15million in NMTC allocation along with an $11million allocation from LISC/NEF to support funding for this project. The KIPP school is located in an educationally underserved community. In addition to the economic and social impact of bringing the KIPP school to this community, the project features the adaptive reuse of an abandoned greyhound racing facility that has been an eyesore for years.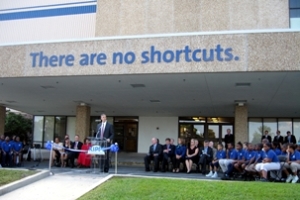 INVESTOR: U.S. Bancorp Community Development Corporation
ADDITIONAL NMTCs: National Equity Fund
This ransaction was finalized in July 2010.
See more pictures of KIPP Jacksonville on Flickr.