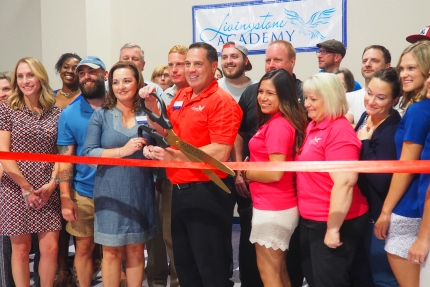 WEST REGION
$1.4 MILLION FCLF FINANCING (3 loans)
ACQUISITION, CONSTRUCTION, and RENOVATION LOANS
Private Schools serving Special Needs Students
Livingstone Academy began in 2003 with the purpose of providing a quality private school education for students with special needs. Formerly known as Bay Life Academy, Livingstone operates schools for children in grades 1-12 in Riverview, Seffner, Brandon, and Valrico, providing services based on the individual requirements of each student. The school strives to promote an environment where students are challenged in the areas in which they are the strongest, and guided in areas where there is a need.
Livingstone Academy, named the Best Private School in the Greater Brandon Community, is the area's largest provider for students with McKay Scholarships and has a Title I designation. Overall the organization serves 300 students through four locations. Most of the students are low-income; 97% receive some type of scholarship and 80% are eligible for the reduced or free lunch program. Free tutoring and after-school care are provided for those families who cannot afford the fees.
With financing from Florida Community Loan Fund in 2012, Livingstone purchased the previously leased building in Seffner and added a new building to house more classrooms and a lunchroom. Since the completion of the additions, the campus now serves 180 students in grades 1-12.
After Hurricane Irma brought destruction to Florida in 2017, Livingstone once again turned to FCLF for a hurricane recovery loan to repair damages.
A third loan from FCLF in 2018 enabled Livingstone Academy to renovate a building in Valrico and add 6 classrooms, a sensory gym, dedicated therapy space, and a lunch room to its Autism Center. This addition will serve 150 additional special needs students starting in the 2018-19 school year.
For more information, visit www.livingstoneschools.org.
To view additional photos of Bay Life Academy, visit our Flickr page.
Pictured above, ribbon cutting at autism center. Below, students in a Seffner classroom, and exterior of 2 FCLF-financed locations.