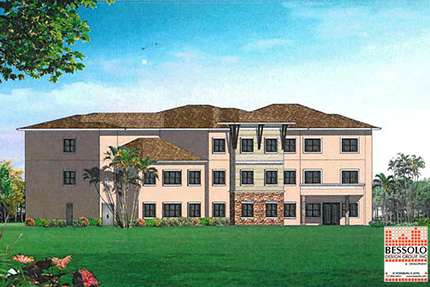 CENTRAL REGION
$250,000 FCLF financing
60 rental apartments for elderly and disabled individuals
The Melbourne (Florida) Housing Authority's mission is to "provide and develop quality, affordable housing opportunities to individuals and families while promoting self-sufficiency and neighborhood revitalization for the community." The Melbourne Housing Authority owns and manages affordable homes in areas of low income and high poverty, and currently has 149 units across 4 properties that are available to low- and very-low income households. The HA has received a "high performing" rating from the U.S. Department of HUD for many years.
Realizing the growing need for affordable housing for elderly and those with disabilities, the Melbourne HA is developing the Palms at University community. All 60 apartment units will be available only for households at or below 60% of the area median income (AMI), and all are fully accessible. The property will also include community centers, social therapy center, a library, arts and crafts room, and other amenities. Melbourne HA helps coordinate services for residents through its ROSS (Resident Opportunities Self Sufficiency), FSS (Family Self Sufficiency), and CSP (Community Services Programs), including financial education, citizen involvement, transportation services, healthcare, and medical services. The Palms at University has easy access to public transportation and a healthcare clinic is located next door.
Florida Community Loan Fund provided a $250,000 pre-development line of credit for Melbourne Housing Authority's Palms at University project. Additional funding is provided by the Florida Housing Finance Corporation and an FHA-insured Section 221(d)(4) construction/permanent loan.
Pictured above, Palms at University architectural rendering, a Melbourne Housing Authority project