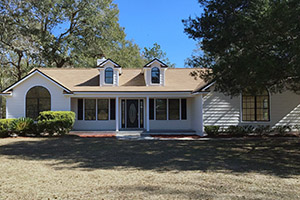 WEST REGION
$250,000 FCLF financing
Line of credit for acquisition/rehab
7 affordable single family homes
No Limits CDC (Community Development Corporation) mission is to help individuals achieve home ownership as one of the pillars supporting wealth building, and stabilizing neighborhoods. Since 2012 the organization has carried out this mission by acquiring discounted or donated properties, undertaking renovations on the properties, and selling or renting them to low-income households. As part of the process, No Limits CDC also offers home ownership preparation and counseling programs, reaching over 2,000 individuals or families to date. For many households who complete these programs, down payment assistance may also be available.
Florida Community Loan Fund (FCLF) has provided $250,000 in financing through a revolving line of credit to No Limits CDC. With this loan, No Limits will acquire houses – which have often been foreclosed and abandoned – and after rehabilitation, offer these houses for lease or for sale to help stabilize neighborhoods. The homes to be acquired will be in neighborhoods throughout the areas of Tampa Bay, Jacksonville, and Fort Lauderdale. As the homes are sold, the line of credit can be used for the same purpose for additional homes; with an anticipated total of 7 homes available to low-income households through FCLF financing.
For more information, visit www.nolimitscdc.org.