SOUTH REGION
FCLF LOAN: $1,040,000
Florida Preservation Fund Loan
for Acquisition/Rehab
32 affordable rental homes
In 1978 in the city of Miami Gardens, Harvest Fire Worship Center was begun by one family from Brooklyn, NY. Over the years, Harvest Fire has grown and expanded its programs to the surrounding community. Today, Harvest Fire offers services to area residents such as financial management education, credit counseling, homebuyer education, GED classes, and FCAT tutoring. The Worship Center also partners with Miami Rescue Mission, Homeless Assistance Center and Camillus House to offer short-term housing. In 2009, Harvest Fire had the opportunity to purchase an apartment complex that is adjacent to its campus in Miami Gardens.
With a loan from FCLF's Florida Preservation Fund, Harvest Fire has purchased the Oasis of Hope apartment complex, offering 32 rental apartments to low- and moderate-income families. Built in 1973, the complex consists of seven 2-story buildings in a gated community, and is maintained and improved as needed by the Oasis of Hope organization, which manages the complex. In addition to affordable rental housing, the residents also have access to all the services provided by Harvest Fire.
To view more photos of Oasis of Hope, visit FCLF's Flickr Page.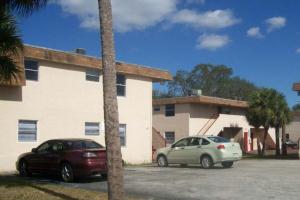 To learn more about Harvest Fire Worship Center, visit www.harvestfireworshipcenter.com.