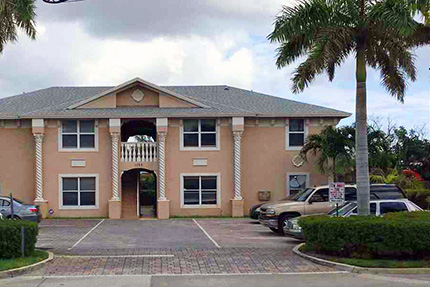 SOUTHEAST REGION
$200,000 FCLF loan
Acquisition financing
4 affordable housing units for rent
"It has been a pleasure to work and partner with Florida Community Loan Fund to continue our effort to preserve and provide affordable housing in the City of Riviera Beach. We look forward to a continued relationship as we endeavor to build more housing opportunities in our City." – John Hurt, Executive Director, Riviera Beach Housing Authority
---
The Riviera Beach Housing Authority (RBHA) has helped provide affordable housing in Palm Beach County for over 30 years. With a mission of developing affordable and workforce housing in Riviera Beach, RBHA has partnered with the Housing Trust Group of Coral Gables, Florida to develop and build 101 units of senior affordable housing, with the next phase of 79 units scheduled to start construction in the 2nd Quarter of 2020. RBHA also owns and manages 4 units of single-family rental housing.
With financing from Florida Community Loan Fund, the RBHA has purchased a 4-unit apartment building and will maintain affordability of these units for low- and moderate-income households. Each apartment consists of 3 bedrooms and 2 baths, and the community is conveniently located on a major east-west thoroughfare within a few blocks of schools, a park, and shopping areas.
In addition to keeping these rental apartments affordable for 4 families, this project will provide additional income for Riviera Beach Housing Authority which will help them pursue other opportunities to develop affordable housing in the community.