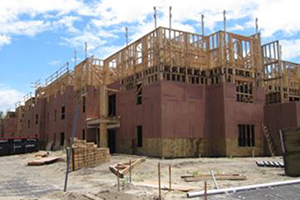 WEST REGION
$2.3 million FCLF Loan for new construction
$17 million total project
96 green-built apartments for low-income households
Summerset Apartments, developed by Beneficial Communities, will create 96 new affordable rental apartments in Zephyrhills, Pasco County, Florida. These apartments will be available to low income families – with 10% of the units reserved for very low income households – and the complex will include a community center, fitness center, and playground. The construction will meet Florida Green Building Coalition (FGBC) Green standards, which will save money for residents by including energy-efficient appliances. Resident programs will also be available, such as employment assistance, after-school programs, and monthly activities.
Florida Community Loan Fund (FCLF) provided $2.3 million in construction and long-term financing of the apartments. Low-income housing tax credits (LIHTC) are being utilized for the project, and additional funding is being provided by JPMorgan Chase and Pasco County. The project contributes to the City of Zephyrhills' goal of providing energy-efficient, affordable housing for its existing and future population.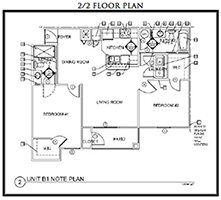 Pictured: Summerset Apartments under construction, and typical floor plan for a unit.