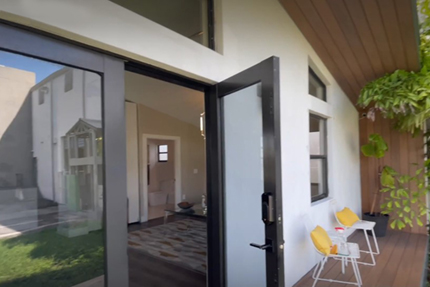 SOUTH REGION
$3.75 million FCLF financing
Acquisition and construction loan
20 affordable rental homes
"We have been involved in real estate and other entrepreneurial ventures for over a decade and we have never experienced the ease and efficiency of closing that we saw with FCLF. Jim and Jessica went out of their way to assist our project. We have another affordable housing project on the horizon and Florida Community Loan Fund was the first and only lender we called to discuss it." – Tal Shiar Properties
---
Tal Shiar Properties, LLC ("TSP" or "Tal Shiar") is an emerging minority-owned real estate company headquartered in Miami, Florida. The company originally focused on the acquisition, development, and management of mid-market to luxury residential properties but after discussions with potential tenants and learning more about the challenges of finding affordable rental housing, Tal Shiar expanded its mandate to include affordable housing. Minorities are disproportionately affected by housing inequality issues and current housing solutions are often subpar; better experiences may be offered if the providers of housing understood the perspective of the beneficiaries of the product.
Tal Shiar's foray into affordable housing will commence with a 20-unit site – 5 quadplexes – that has been financed by Florida Community Loan Fund. The property is in an area of the Pompano Beach CRA that has seen recent revitalization, including a new town hall, library/cultural center, new housing and commercial development, and a marina. The site is also near a possible future commuter rail station that is planned between Miami and West Palm Beach.
Tal Shiar makes an effort to understand the needs of communities in which it seeks to become a member. Prior to developing the project, the team met the CRA and learned about its concerns with respect to housing density and quality. Tal Shiar was keen to design a product that would address these concerns and allow it to develop an environment that transcended its past. TSP is erecting chic high design modular structures that will transform the neighborhood of a location on the edge of the 'old' Pompano that can serve as a bridge to the 'new' revitalized Pompano Beach downtown. The quadplexes will be built using pre-made steel construction manufacturing techniques – in which homes are primarily manufactured offsite, with site prep and modular assembly finalized onsite. The completed homes will be hurricane resistant, termite resistant, energy efficient, and environmentally friendly with less material waste. The combination of modular craftsmanship and shortened construction time will help to reduce development costs and therefore allow for affordable rents.
For more information about Tal Shiar Properties please visit www.talshiarproperties.com
Pictured: a sample of the homes to be built by Tal Shiar Properties using modular construction. Please visit the Tal Shiar website for a video of the interior of a sample modular home.