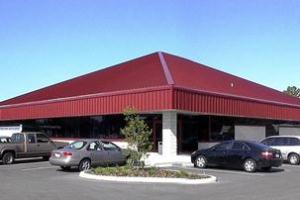 WEST REGION
FCLF LOANS: $522,000
2 LOANS: Land Acquisition Bridge Loan &
Building Acquisition Term Loan
7,500 Square Foot Building
65 Temporary Construction Jobs
4,500 Recipients of Social Services
Tampa Family Health Centers (TFHC) is a community-based non-profit that has been providing quality and affordable primary care to residents of Hillsborough County since 1984, with a focus on reaching out to low-income residents and medically underserved populations. In 2011, TFHC provided service for 57,000 patients through 165,000 medical and dental visits. Currently, TFHC operates thirteen health care delivery sites in Hillsborough County, along with 2 mobile vans and a recuperative care site for the homeless.
FCLF provided a $190,000 loan to acquire a 2,600 square foot building in East Tampa to house administrative services. This allowed TFHC to expand its other health center locations.
With a 2nd loan, FCLF provided a $332,000 loan to acquire vacant land in West Tampa. TFHC completed development and opened its 7,500 square foot, state-of-the-art medical center which also offers dental care, an on-site pharmacy, and TFHC's first radiology lab on the property.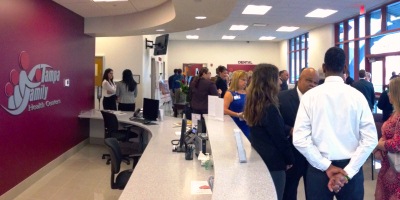 In February 2013, TFHC opened their newest location on Sheldon Road in the Town and Country area of Tampa. Pictured at right, guests enjoy a tour of the facility at the grand opening celebration.
Pictured below, the new Sheldon Road location. To view more photos, visit our Flickr page on the Tampa Family Health Center.