Event brings together community leaders, residents, and partners to share results from Orlando's Parramore neighborhood
The Parramore Asset Stabilization Fund, PASF, held a celebration in January 2022 to mark the completion of renovations for 83 residential units in Orlando's Parramore neighborhood. The event was held at the City of Orlando's Mayor William Beardall Senior Center.
While growth in our region is inevitable, a safe and healthy home shouldn't be out of reach. With this goal in mind, three nonprofits – Florida Community Loan Fund, [fclf.org], Central Florida Foundation [cffound.org], and New Jersey Community Capital [newjerseycommunitycapital.org] – joined forces in February 2019 to form PASF, to address the growth in one of Orlando's most historic neighborhoods. The initial goal was to improve and preserve quality, long-term, affordable rental housing through an $8 million investment. PASF is a very special effort that has helped keep families in what is now up-to-date, affordable, safe, and energy efficient housing. With all the developments taking place in Parramore, it is a PASF priority to keep families in their neighborhood and preserve the spirit of Parramore. This is a unique public/private partnership, and thanks to the support of many community partners, PASF has accomplished this goal of providing holistic support to the PASF families, especially through the onset of COVID-19.
At the event in January, PASF leaders shared more about how this effort has positively impacted the residents, including opening doors to new career opportunities, education, and much more. These homes have gone from being rampant with rats, rodents, and sky-high energy bills to being completely renovated, up to code, free of pests and even energy efficient, thanks to the generous support of OUC. One resident said it best when she said, "they did exactly what they said they would do."
City of Orlando District 5 Commissioner Regina Hill attended the celebration and shared her thoughts with the audience on the importance of preserving affordability in a neighborhood like Parramore, where some families have lived for decades. She said, "PASF and the City of Orlando are committed to smart growth," as evidenced by improvements made in these homes and the investment in keeping long-term residents in place in affordable rental housing, and in Commissioner Hill's words, "keeping them affordable for 99 years." Commissioner Hill's support throughout the project has helped to make PASF a reality.
One of the unique aspects of PASF is its Client Liaison – a team member who can represent the residents in the community, advocate on their behalf, and connect them to available services and resources in the area that they may not otherwise know about. During COVID-19, as many jobs were lost and money became particularly tight in the Parramore neighborhood, PASF Client Liaison worked closely with residents to connect them to services and make sure they could take care of their families.
PASF is designed to maintain long-term affordability of housing, both for rent and ownership, in an area that could see rising housing prices as new development occurs. The 83 housing units in this project will be maintained as affordable rental properties for the next ten years. During this time, the residents have access to financial literacy and education to help prepare them for home ownership, which will offer an avenue to intergenerational wealth building. After 10 years, the homes will be transitioned to a regional community land trust which is currently in an organization phase. This will enable residents to purchase their home while retaining affordability in perpetuity under parameters of the land trust.
Thank you to our community partners for the success of PASF, including:
City of Orlando
JPMorgan Chase Foundation
OUC
Wells Fargo
Seaside National Bank & Trust
Truist
Orlando City Soccer Club
Orlando Magic
And individual private donors who contributed to this effort.
Learn more about the unique PASF partnership and results in these articles:

Pictured below: Speakers and guests at the PASF Celebration event; Improvements underway and PASF residents in their renovated homes.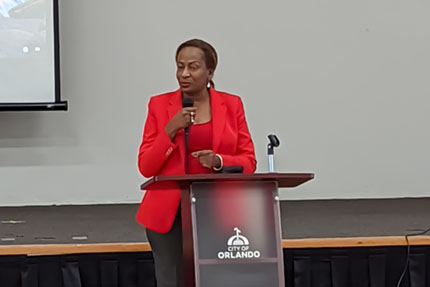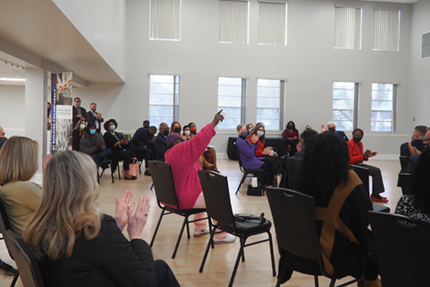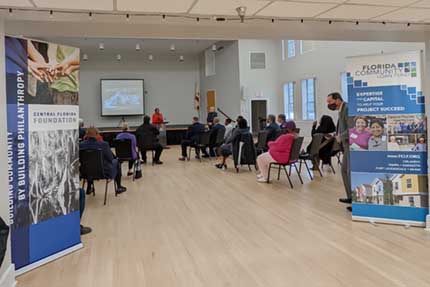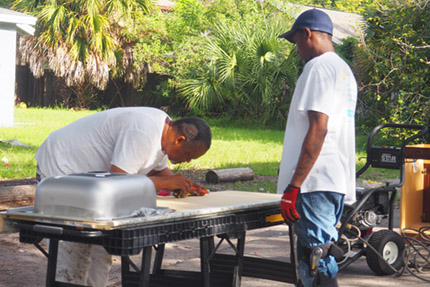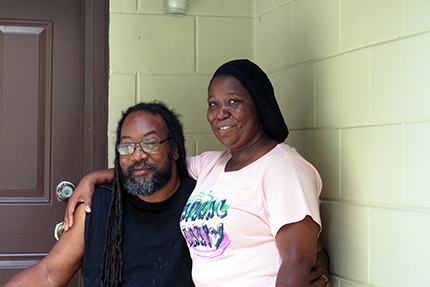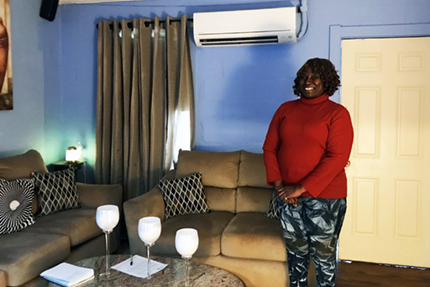 ---
About Central Florida Foundation. Central Florida Foundation believes in the power of philanthropy and that thoughtful strategies, combined with a generous community, make Central Florida a place where everyone feels at home. The Foundation works with families focused on giving back, nonprofits and across public and private sectors to bring philanthropy to life. It all began in 1994 as a dream around a table of local, passionate people, and has grown to be one of the community's most trusted resources. Learn more at www.cffound.org.
About Florida Community Loan Fund. Florida Community Loan Fund is a nonprofit, multifaceted financing entity with a 25-year history of providing flexible capital and expertise to low income communities across Florida. FCLF is nationally recognized for its work as a certified CDFI and CDE through the U.S. Dept. of Treasury and as a member of the Federal Home Loan Bank of Atlanta. FCLF has financed $494 million through 420+ loans in Florida, making possible over $1.35 billion in new investments in low-income communities. As a lending institution, FCLF's borrowers include nonprofits and for-profit mission-focused developers, housing authorities, a wide range of social service organizations, and community health centers. Investors and supporters of FCLF include financial institutions, corporations, foundations, religious investors from various denominations, and federal and state government. For more information, visit www.fclf.org.
About New Jersey Community Capital. New Jersey Community Capital is a nonprofit community development financial institution (CDFI) that provides innovative financing and technical assistance to support the preservation and development of affordable housing and sustainable community development ventures that increase jobs, improve education, and strengthen neighborhoods. Founded in 1987, NJCC has invested over $630 million in New Jersey communities, resulting in the creation/preservation of over 9,950 housing units, 6,350 early care seats, 18,950 education seats, and 10,700 jobs. For more information, visit: www.newjerseycommunitycapital.org.